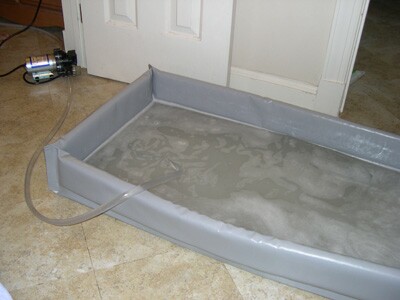 Our special diaphragm pump needs no priming.
You can put the pump anywhere outside the shower tray:
on the floor, on the counter. You can turn the pump on and let
it stay on during your shower - pump can run dry without damage.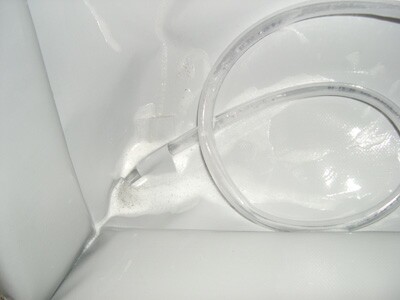 Insert the suction hose into the tab located
at the bottom of the shower tray.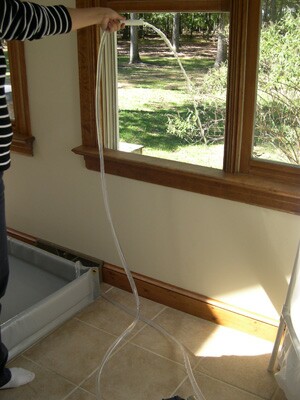 Drain to outside of the window.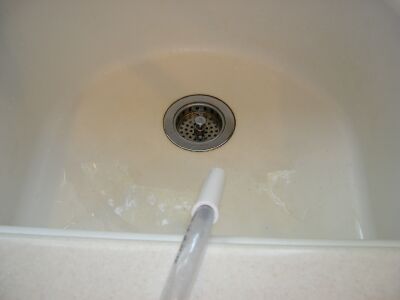 Drain to a kitchen sink.
Drain to a bathroom sink.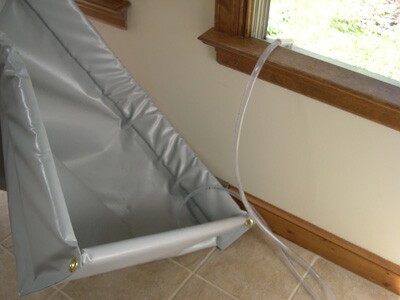 Best yet, drain to the last drop:
just lift up the tray and push water into the suction hose.