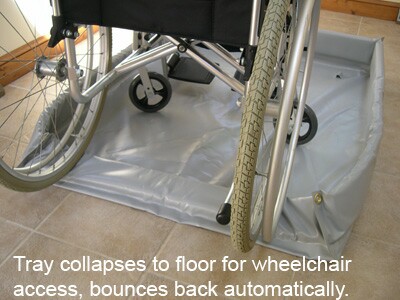 Flexible walls collapse to the floor so wheelchairs can get over easily.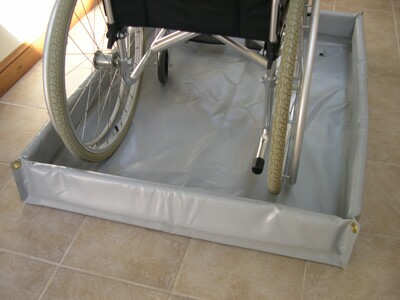 Wall restores back 100%. And tray is ready to catch water.
No setup is needed.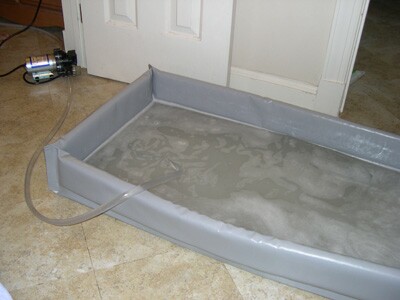 Tray is 100% self-supporting.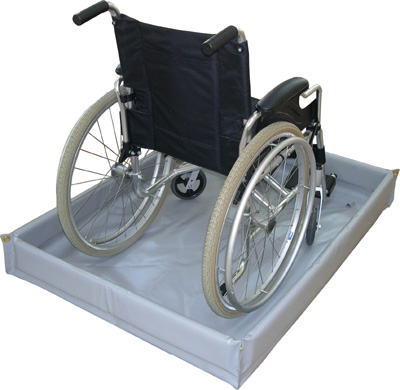 Made out of industrial fabric, our tray can take car traffic.
Available in 3'x4', 3'x7', 4'x4', and any custom size too.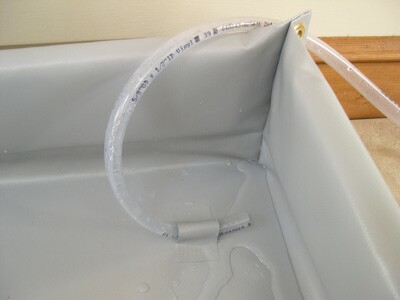 Tray has tab to hold suction hose right at the bottom.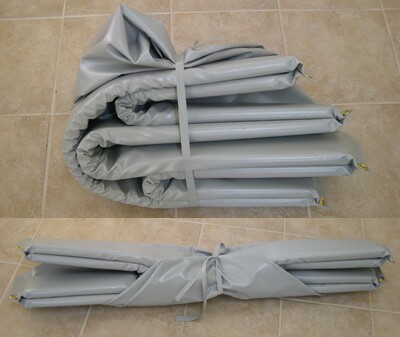 Tray folds into a small bundle.