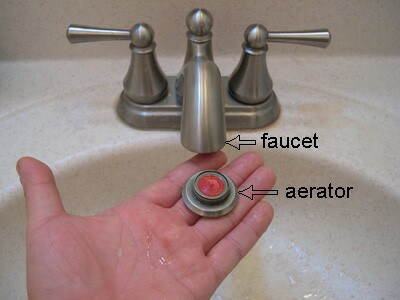 Unscrew the aerator from the faucet using a plier.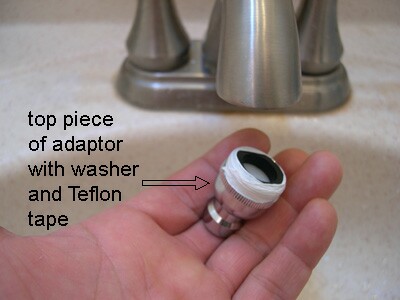 The quick-connect faucet adapter is a 2-piece part.
The upper piece will be threaded into your faucet.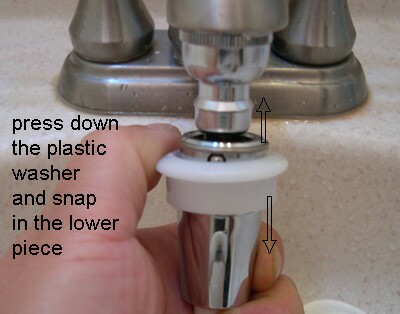 Press down white plastic washer on lower piece,
insert lower piece into the upper piece,
release the washer to lock the pieces.
Reverse to disconnect. It is called quick-connect.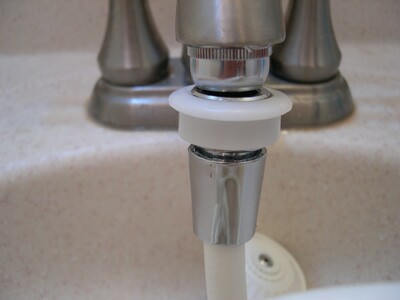 The adapter in connnected position.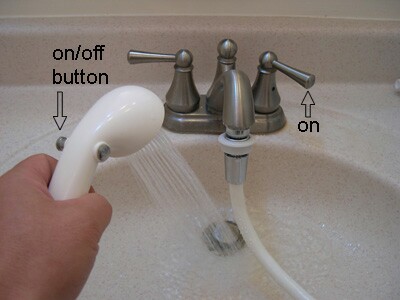 Control water temperature at the faucet.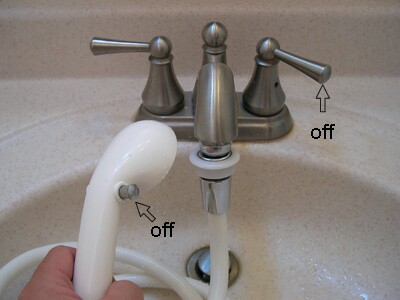 Shower sprayer has off button to turn off water.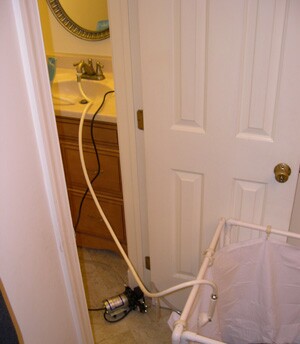 Shower hose is 7ft long.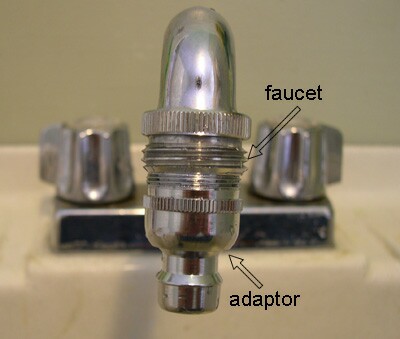 Adapter has female threads too.
faucet has male thread in picture.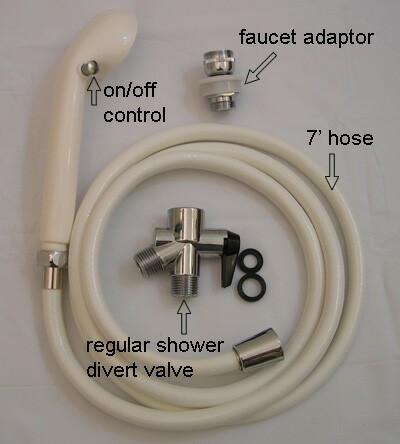 Shower sprayer kit has divert valve to mount on your bathroom shower.